So, you want to buy a house. Great!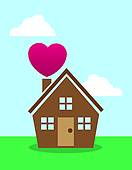 You feel like you don't know where to start? That's okay!
That's what we're here for. We can help you every step of the way and connect you with other industry professionals who will help make the entire process as simple as possible.
The first rule of house hunting this:
Always (always!) get pre-approved for a mortgage before looking at homes. Most agents will ask if you're pre-approved, and some listings don't even allow showings to folks who aren't pre-approved.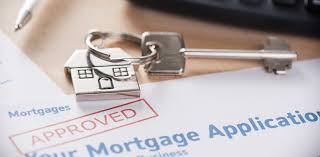 You'll notice I said pre-approved and not pre-qualified.
A "pre-qual" is not the same as a pre-approval. A pre-qualification is a cursory glance at your finances, and not the in-depth investigation that will need to be done to secure a loan. It's the training wheels vs. the motorcycle. The pony vs. the racehorse. The kiddie pool vs. the deep end. Is that enough metaphors? 'Cause I've got more…
If you're still curious about the difference between the two, here's a great article from Realtor.com that breaks it down further: Pre-Qualified vs. Pre-Approved
I'm going to move along though.
So, getting pre-approved means you need to talk to a lender. You do not have to go through your bank or credit union, though those are options. We're happy to connect you with several local mortgage lenders. Of course, you are not obligated to use anyone that we recommend. Call around! Ask questions! Check those rates! (and do it soon – rates are going up, but more on that later.)

We'll get you in touch with a local lender who knows the market in our area. Yes, you've probably seen some flashy commercials that promise you a spaceship full of money, but that spaceship probably won't text you back when you have a question after office hours. Yes, the apps are easy (and fun?) to use, but you usually end up with a case number that goes into the great unknown. When you work with an individual person, you get to sit down and get to know them. They can answer questions and go over options in real-time. You can explain any credit hiccups. They'll present a variety of mortgage "products" that may suit your needs. You can bond over a shared love of sports teams or family pets. We find that personal touch can be a lifesaver when your dream house has a competing offer at 6pm on a Sunday and you need a letter from the lender right now in order to submit your offer.
As I mentioned, there are lots of mortgage "products" available to potential home buyers. Your lender will talk to you about down payment, credit score, PMI (mortgage insurance), points, and all the other details of the mortgage industry.
Please keep in mind, Realtors are not mortgage experts. We know enough to direct you to the right people, and we can help advise what questions to start with, but we're here to be your property sale guides, not your money lenders. Also, we can't talk about anything financial without having you sign a Consumer Notice first. So, if you run into us at the grocery store and start telling us about your credit score, we may need to stop you.
For more information on Consumer Notices and why you have to sign one, click here: Consumer Notices
Since we're not mortgage mavens, I'm just going to mention a few things here that you can then ask your new best friend (the lender!) about.
There are lots of different kinds of loans. Realtor.com did a great job breaking them down into the 7 most common types: Realtor.com – 7 types of loans
You don't need to be able to write a dissertation on loans in order to apply for one – just be honest and clear with your lender about what you can afford and what your needs are. They will help you narrow down the options until you find the one that best suits your home-buying goals.
One type of mortgage that growing in popularity is one from the Pennsylvania Housing Finance Agency, or PHFA.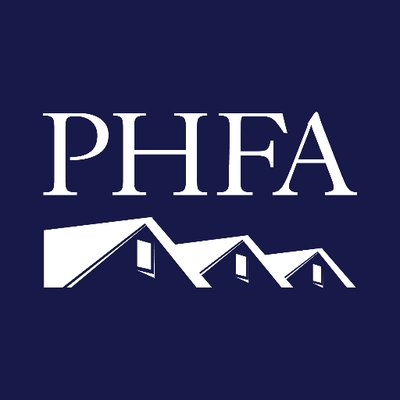 These loans include a variety of benefits, including down payment and closing cost assistance. In layman's' terms, this means the the PHFA will give first time home buyers (and the rules on that are a little different than you may expect) a loan of up to 6,000$ or 4% of the purchase price of your home, whichever is lower. The loan is paid back in small increments, and/or in full when you sell the home. Remember, PHFA is a state-wide program. There are programs in Cumberland and Dauphin counties that can help even more with closing costs and down payments.
Now, PHFA does have an income limit, but it's pretty reasonable. A family of 2 or less people in Dauphin and Cumberland counties needs to make less than 74,700$ per year to qualify. A family of 3 or more can make up to 85,900$ per year. So, get those tax returns ready, and then call a lender.

Are you worried about your credit? That's okay! Your lender will work with you on credit. You may need to be patient and work on a plan to improve it a few points. Or, you may be required by the state to take a free credit counseling class, either in person or online. But don't worry – you don't have to have a credit score in the high 700s to qualify for a loan. Lenders understand that life happens. Most are willing to work with you to help you reach your goal of home ownership.
So, you probably still have a lot of questions about mortgages and loans. That's good! Hopefully this blog post has helped you come up with a list of things to ask your lender. Your next step should be to call us. We'll connect you with some wonderful lenders in our area. We'll also answer any questions we can about the current market and what you need to do to become a homeowner. If you've got a question we don't know the answer to, we'll find it for you!
We know how exciting, scary, and overwhelming the process of buying a home can be, even if you've done it before. We help people through this journey every single day, and we can't wait to work for you. Please call, email, text, or even Tweet us. Give us a chance to show you our particular brand of Unending Service.
Sincerely,
The Judy Stover Team.
717.991.9785
717.533.8000
judystover.com